The explanation for Towada catholic youchien job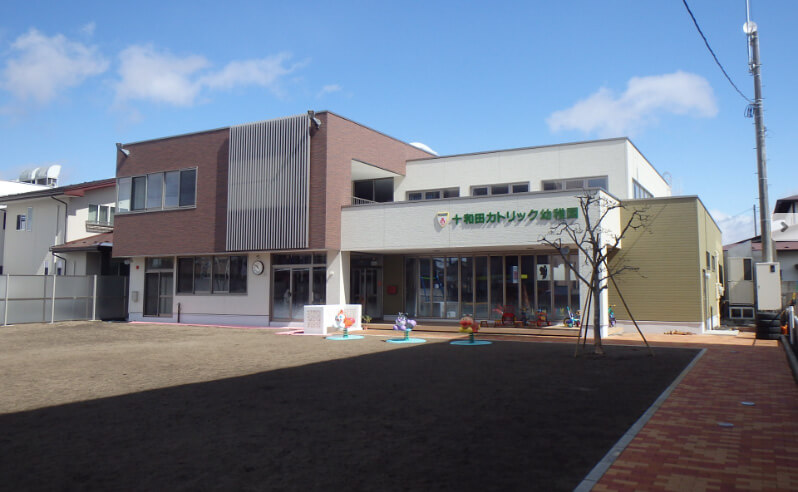 Google map
The principal Towada catholic youchien wants to open English classes in the afternoon after 2:00pm when the school's basic hour finished. This youchien has 4 classes in total, basic 3 classes for older, middle and younger plus a extra class for 3 yrs smaller children, I think it's ideal to divide them into 2 classes for 2 lessons. 3 – 4 years kids class and 5 – 6 years kids class.
Until last March, a female Japanese teacher who can speak English had afternoon English class. But she has become too busy that afternoon English classes have been discontinued since April. Her class was cheap only 500yen per join a time.

And this youchien has another female English teacher she is a old foreigner. She is having a simple English class in the morning almost per a week. But she's old and I think maybe her class isn't that impactful or interesting. In the future, when she retires, they may offer HOWDEE instead of her morning class. It's just small possibility.

And principal said some companies have already come to sales for getting this afternoon class. It was ECC and Peppy Kids they are big franchise english school.
However, their cost was high, customer's monthly fee and leaning material fee also too. And the instructors are Japanese. So principal doesn't like them, and it seems unlikely that it will attract customers.
This is my draft plan, just draft.

Open : Tuesday every week
Capacity : 10 – 12 kids per a class
Fee : 5,000 – 6,000yen per a month
Time : About 40 minutes per a class

So for example…
Smaller kids class 14:20 – 15:00 (3-4yrs 12kid)
Bigger kids class 15:10 – 15:50 (5-6yrs 12kid)
Finish until 16:00pm

I'm thinking active and easy curriculums like Egao's lessons will be good for them. Just for biggener.


I have to submit them a simple draft plan like this. But I'll explain them this is just draft. if we actually get a job, Maricris can changes and brushs up if there ware some no realistic parts. For example change 35 minutes per a class or change capacity 8 kids.
What's the point is hopefully making a fee cheap and have a lot of kids. Now HOWDEE's profit is still not enough for all payment. This would be a great help for payment. And Maricris wil be busy I'll raise your monthly salary.

If something wrong or you had some suggestions please let me know.

Thank you